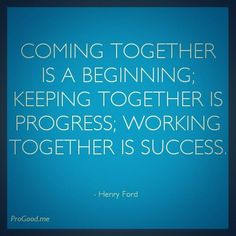 Act 264, passed in 1988, requires that human services and public education work together, involve parents and coordinate services for better outcomes for children and families. The act developed a coordinated system of care so that children and adolescents with a severe emotional disturbance and their families receive appropriate educational, mental health, child welfare, juvenile justice, residential, and other treatment services in accordance with an individual plan.
Under the Interagency Agreement of 2005, eligibility was expanded to include all children/youth with a disability who receive services from the Agency of Education and the Agency of Human Services.
Annual System of Care Plans
State Interagency Team Overview
State Interagency Team (SIT) Members
State Interagency Team Family Guide
Local Interagency Team (LIT) Coordinators
Local Interagency Team Parent Representatives
Act 264 Advisory Board Members
2005 Interagency Agreement: Pursuant to Part B of the Individuals with Disabilities Education Act - June 2005
Act 264 Interagency Agreement User's Guide: This document provides background information about the enactment of the original Act 264 legislation in 1988, a brief summary of the law and the 2005 Interagency Agreement.
Act 264 Board Recommendations 2016
Act 264 Board Recommendations 2017
Coordinated Services Plan (CSP) This form is a joint resource of the Vermont Agency of Human Services and the Vermont Agency of Education. Due to the nature and intended purpose of this document, certain features may not be fully accessible. If you encounter errors in formatting or structure that prevent you from accessing the content in this document, please contact Alicia Hanrahan at alicia.hanrahan@vermont.gov or at 802-479-1206. For more information, read the Agency of Education Web and Document Accessibility Policy.
Resources for Training and Organizing Act 264 Meetings:
Case Review Committee Guidelines and Procedures
SIT Meeting Minutes
2018
LIT Extravaganza Presentations
September 2018
The CANS and the CAT: Two Windows into Vermont's System of Care
Governor's Proclamation Celebrating 30 Years of Act 264
October 2017 Powerpoint Presentation
October 2015