The IFS Website is a resource where you can find information about how the Agency of Human Services is working towards integration and coordination of services for children, youth and families.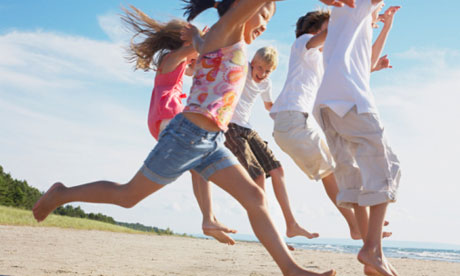 If you want to go fast, go alone.  If you want to go far, go together. 
~African Proverb
The Agency of Human Services and communities have been integrating, collaborating and supporting the coordination of services for children, youth and families for decades.  Started in 2008 as an AHS initiative, Integrating Family Services began in earnest with a position created in the Agency of Human Services Secretary's Office in 2010.  From the beginning, the intent of integrating services for children and their families revolved around providing services, supports and treatment earlier to prevent more intense needs, to achieve better outcomes and spend funding more efficiently. 
AHS was able to test the model in two regions while several other important reform efforts began to take shape such as Accountable Care Organizations, an All Payer Model, the State Innovation grant and other important health care and human services reform efforts. 
During the last several months it has become clear that the lessons learned through IFS need to shift from "testing a model" to the way we do business including more attention on how we operate internally at AHS so our community partners can achieve positive outcomes for children and their families.
IFS was ahead of the times in this reform effort.  IFS made huge strides in the right direction.  IFS is now how we need to do business within AHS and in support of community partners, children and their families.
The efforts of IFS have now been absorbed into the departments and will continue; however, the unique identification of an "IFS effort" will end. IFS Collaborative Leadership efforts in communities will continue with an increased focus on Local Interagency Teams and Children's Integrated Services teams as the forums to work together on the children's system of care. AHS Field Directors will continue to play a lead role in the function of the LITs in their regions via the AHS/AOE Interagency Agreement. Quarterly meetings with the Commissioners of DCF, DAIL and DMH as the "executive managers" of children and family services will begin to cohesively improve a child and family system of care.
Support will continue to the two IFS regions in partnership with the DCF, DAIL and DMH to fine tune current payment methodology, continue work on integrated outcomes, helping the three departments agree on priorities for the system and work with DMH on other payment reform activities.
The Agency of Human Services is committed to maintaining the gains that have been made in the IFS regions and within AHS and would like to improve the current model.
The Agency of Human Services and its departments that focus on children and families are excited about this next phase in the work.